Three reasons to choose DEMA micro-granular fertilizers
What are the main reasons for choosing DEMA micro-granular fertilizers?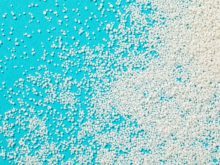 At DEMA we wanted to develop an innovative product that ensures resources and time savings, quality and greatest performances: as the result of constant studies and improvements, we have created an efficient product, refining the main chemical and physical parameters, such as shape, size, solubility and homogeneity of the surface.
What are the main reasons for choosing DEMA micro-granular fertilizers?
#1. Cutting-edge technology
We stand out for an innovative production process able to give to the micro-granule key characteristics that make it unique. Through a modern plant we make it possible to create a product of spherical shape, homogeneous in the distribution of nutrients within itself and with a controlled humidity.
The support of the R&D laboratory allows to analyze each parameter that composes the microgranule, such as:
Uniform grain size (Ø 0.5-1.2),
absence of pollutants,
level of solubility,
homogeneous shape,
and thus, succeeding in maintaining very high standards in terms of quality and performance.
#2. No product waste
The microgranule has been designed and developed for localized fertilization, that is a targeted crop nutrition that localize the fertilizer nearby the seed bed or the root system, ensuring very low levels of product waste.
The localized fertilization allows therefore to supply the quantity that the plants need in every specific phenological phase, in particular in the germination, where the product is localized close to the seed in order to boost the early development of the seedling.
The choice of a localized fertilization, allows us to:
avoid any waste of product,
provide the right amount of nutrients of the plant,
ease release of the product,
avoid the overuse and the consequent waste of raw material.
Finally, localized fertilization also saves on labour and distribution costs, due to the versatility in the distribution during sowing.
#3. A smart use that respects the raw material
What does excessive use of fertilizer entail? A non-localized fertilization certainly has a consequence for harvesting and soil.
The overuse of fertilizers means wasting nutrients such as phosphorus, which does not act on the root but is released and fixed in the soil (phenomenon of retrogradation) leading to a double consequence: no improvement for the plant and a high waste of raw material.
DEMA promotes the respect for the environment: and that's why, the microgranule acting in a localized way avoids the waste of product and raw materials, that result in saving money for the consumer without compromising quality.
Especially at a time when the scarcity of raw materials affects markets and the actual availability of products, DEMA microgranule is the solution for those who are looking for an efficient product for targeted nutrition of crops that can act in respect of the environment and raw materials.