Providing excellence in quality: the Quality Control along the life cycle of the product
The quality of our products starts within our laboratory, where we develop new formulations.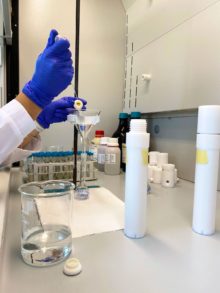 The quality of our products starts within our laboratory: this is where we develop new formulations and constantly check the quality of the existing ones, as well as the raw materials we use. A renovated environment that hosts the latest equipment: substantial investments made possible by our participation in European projects, which dealt with innovations in the agricultural sector and more (as the FoodTech project).
Our laboratory
Our laboratory instrumentation allows us to evaluate the essential parameters to study raw materials, semi-finished products and final products. The commitment we put into the quality control phase is necessary to ensure a high-quality product, according to Regulation (EC) 2003/2003, guarantor in the field of fertilizers.
In response to this commitment, we can count on cutting-edge technologies of our equipment, such as:
ICP-OES,
TGA,
Elemental analyser,
Spectrophotometer IR,
Laser diffraction analyzer,
Freeze dryer,
Microscopes,
Three pilot plants for the development of new products, such as: fluid bed, batch blender, tableting machine and a coating machine.
Thanks to our equipment and qualified personnel, we guarantee high quality raw materials, semi-finished products and final products by conducting a high amount of analysis: we collect a sample for each supplying and three representative samples per fertilizer product batch. As a proof of our professionalism, all parameters reported in TDS and SDS are daily checked.
Last but not least, we collaborate with accredited laboratories for our R&D activities, as well as to meet analysis requests for which we do not have the necessary equipment. In this case, our commitment for the future is to expand our laboratory, in order to carry out self-sufficiently every kind of analysis, such as those on agricultural soil according to DM 13/09/99.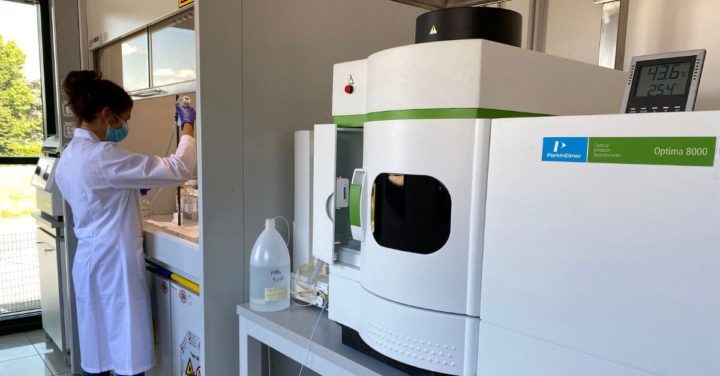 Research and development: what we are working on
The laboratory is also daily engaged in R&D activities: in fact, we are constantly looking for new products that can best suit the needs of the market or of the customers (for example, new formulations containing microorganisms). Our commitment then focuses on improving the environmental impact of our products.
Thanks to the R&D, we carry on continuous improvement, gaining new knowledge and high levels of professionalism and knowledge. As a matter of fact, we recently validated analysis methods on the feed sector: the possibility to adapt the analysis to all the matrices, thanks to our tools and investments in terms of training, allows us to provide an additional and valuable service, dedicated to all our customers.