A space entirely dedicated to Dema's products and technologies, where you can explore the world of our fertilizers and microgranules.
Here you will find further information about our products, with a particular focus on their production, different applications and characteristics.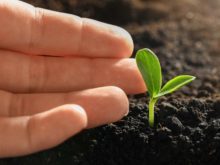 Fertilizer and sustainability: it is possible with DEMA microgranules
How can we combine fertilizers and the concept of sustainability?
continua a leggere